patron saint, as it was still a " holy warrior. " Since 1741 is celebrated as the patron saint St. Martino (November 11) rather than St. George (May 23), this is due to the decay of importance of St. George (who remains as the protector) and for the days when drop the two different dates, the celebration in St. Martino was much more convenient than in May, when the land attracted great efforts by the population, composed almost entirely of farmers. The anniversary of St. Martino is not the case, the church was consecrated on that day and since then there are two patron saints for a single church.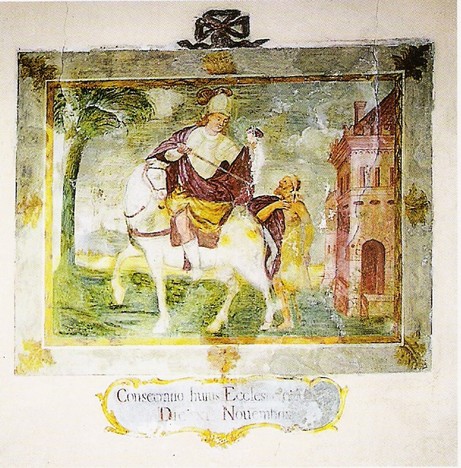 Fig.5: Fresco of St. Martin in the apse of the church (11 November 1741).

St. Martino also coincides with the conclusion of the contract farming, as it was at this time we ended the last work of a year (the Raboso and the corn harvest), and began those for later (tillage, fertilizing, sowing of wheat) . Some sharecroppers, however, received eviction by owners, it would arrive on time each year, in coincidence with the date of St. Peter (June 29), just the time to find a place that could ensure their survival for the next year. Hence the tradition that wants to collect, so joyful, the end of a year's labors in the countryside and at the same time give a little 'joy even to those people who were evicted by the owner, this was a celebration that gathered all "Capifameja", or the heads.


The November 11 date is celebrated this event, before the Mass, to thank God for what he did produce during the year, and then with the traditional "lunch of Capifameja".

It's to remember that today the church is found immersed in a farm, formed by tall vines bred to "Bellussera" along the route where there is the ancient palace Cesana, this landscape is intact for several years, and we hope the remains for much longer, because it represents an important artistic rural value of San Giorgio.